Product Type: Indoor Furniture
Warranty Period: 2 Years
For more information regarding the product warranty, read
here
.
Cane Collection
Rattan
Place your rattan furniture in places where humidity and heat levels are consistent, as changes can result in warps or cracks due to expansion and contraction.
Moisture and heat can cause damage to any finish. Always wipe up moisture promptly and dry with a soft cloth. Do not place hot items directly on the rattan surface.
Over time, air and sunlight may cause changes in the colour of the rattan. To reduce the change in colour, do not place your furniture in areas directly exposed to sunlight such as in front of windows.
If you are placing items on your rattan furniture, occasionally rotate the items to allow a more uniform color to develop.
For regular cleaning, a soft, lint-free cloth with water and a drop of mild soap is recommended. Do not use strong cleaning products such as bleach as this may dissolve the finish. If in doubt, test the cleaning product on a small patch in an inconspicuous location before applying to the rest of the furniture.
Every six months, use lemon oil or polish available from hardware stores, to protect the finish and retain a shine.
Brass
Applicable to THE GENTLEMAN Cane Chair & THE LADY Cane Chair
The brass hardware are designed to develop a natural oxidised patina over time.
If you prefer to restore the brass hardware to a shine, you may use a metal polish suitable for brass metal. Do a small patch test in an inconspicuous area before polishing the whole hardware.
Avoid using abrasive cleaners that can scratch and dull the surfaces.
Tempered Glass
Applicable to THE SIDEKICK Cane Side Table
Glass surfaces are tempered to meet safety standards. You may see a label at the edge indicating that the glass has gone through this process.
Please be advised that hot objects must not be placed directly onto the surface to prevent damage.
Glass cleaners can be used to clean surfaces with a soft lint free cloth.
Microfibre Cushion Covers
Applicable to THE BOTANIST Cane Chair, THE MAVERICK Cane Chair & THE GENTLEMAN Cane Chair
To clean, brush off dirt from covers. Covers can be machine washed with soap and left to air dry.
Clean spills immediately to prevent stains by gently blotting the surface. 
Bonded Leather
 Applicable to THE GENTLEMAN Cane Chair
Vacuum or wipe with a clean dry cloth regularly to remove dust.

For further cleaning, use a damp cloth with mild soap and water.

Do not use any alcohol based products as these may cause damage to the leather dyes and cause discolouration.

Keep away from heat, as this can cause damage to the leather surface.

Clean spills immediately to prevent stains by gently blotting the surface.
Actual measurements may vary ± 2 cm. Due to the use of natural materials, variations in pattern and colour will differ. All photos shown are for illustration purposes only. For more information, please read our terms and conditions.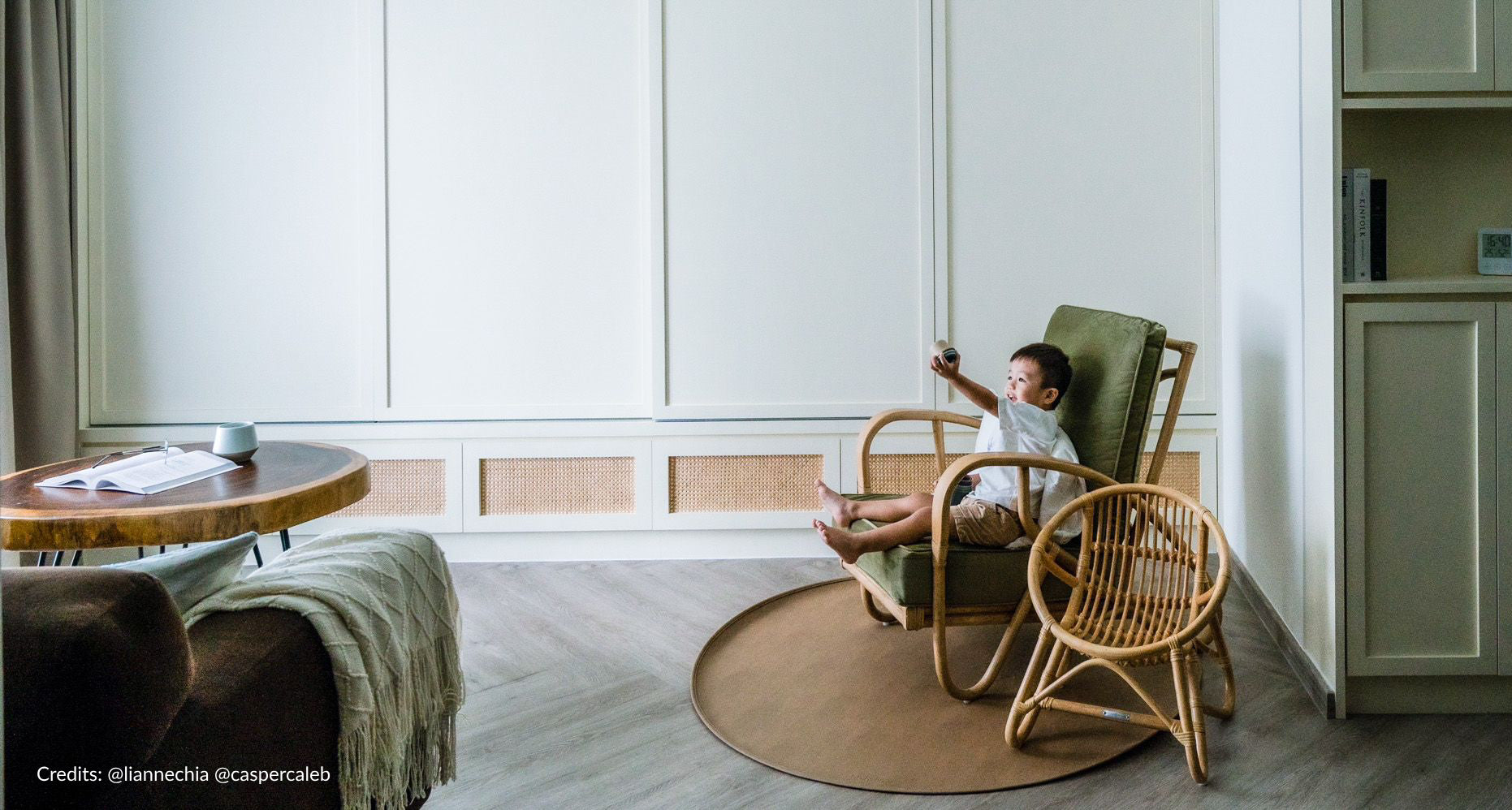 Discover the Nostalgia
Cane Furniture with A Modern Touch
Inspired by the designs of yesteryear, we've redesigned our cane and outdoor collection with a modern touch while still offering that nostalgic comfort for you and your loved ones to enjoy.
Shop All