OUR ACCOLADES
Our designs have gone on to earn their stripes across various honours.
Explore SCENE SHANG's award-winning designs.
In 2020, the Made With Passion brand mark is awarded to SCENE SHANG in recognition of the hard work and passion that goes behind our pursuit of excellence.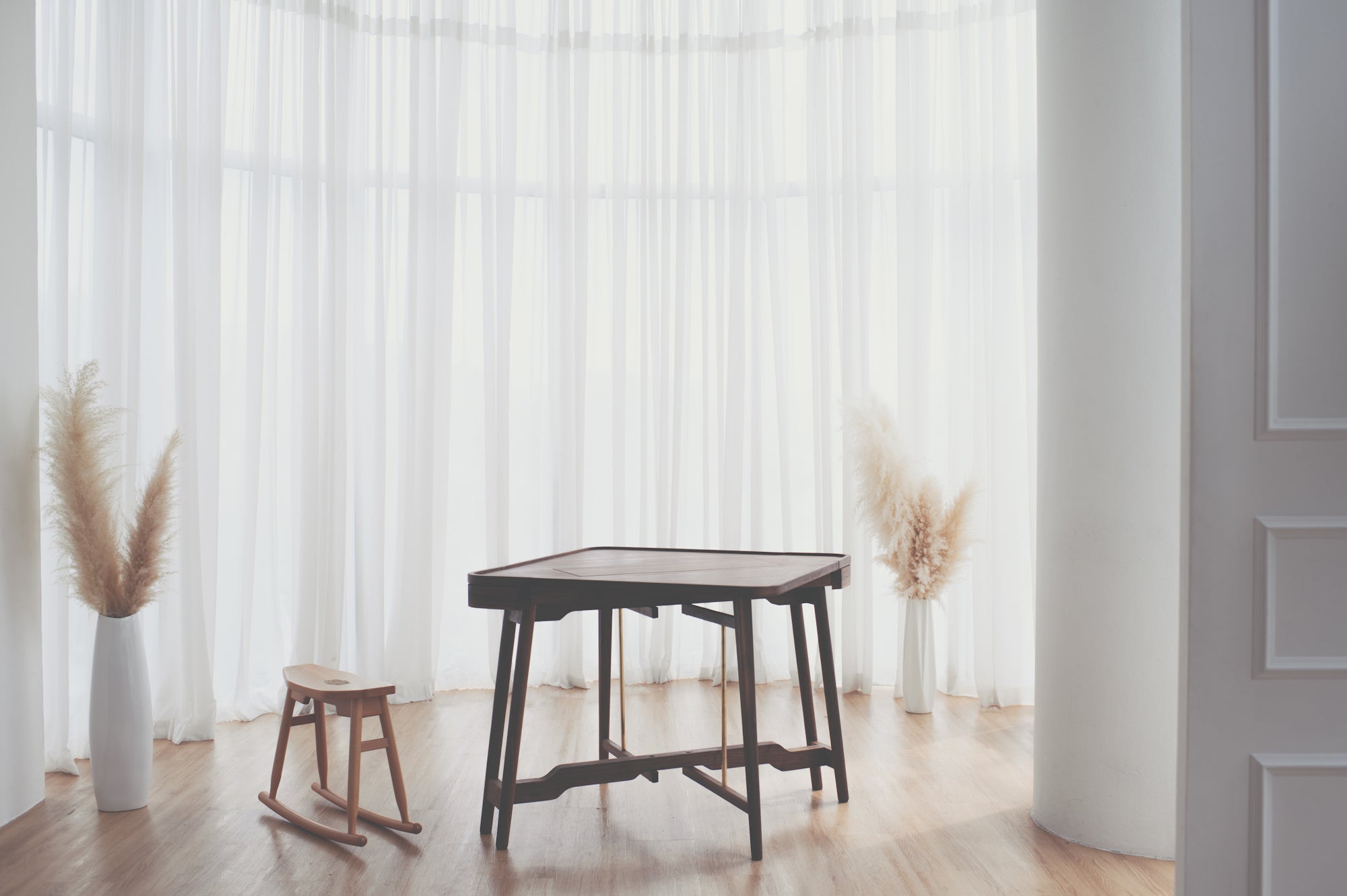 An extraordinary table — revolving around the harmony of age-old traditions and contemporary purpose.
THE AWARD-WINNING XUAN TABLE
2019, Singapore Creator Awards, Silver Winner
Both sides closed as a console, center compartment for mahjong tiles lid open
One side open, forming a triangular table
Both sides open, forming a square table
A MODERN DAY MASTERPIECE
Inspired by History
"A table is often a focal point for gathering and where relationships are fostered. Now imagine if the table could also transform to encourage different activities, from playing games to eating and drinking and so on... these moments together create a sense of warmth at home." — Jessica Wong, Designer & Co-founder
With the XUAN Table, we bring to you a masterpiece crafted by one of Singapore's most highly skilled and sought-after craftsman.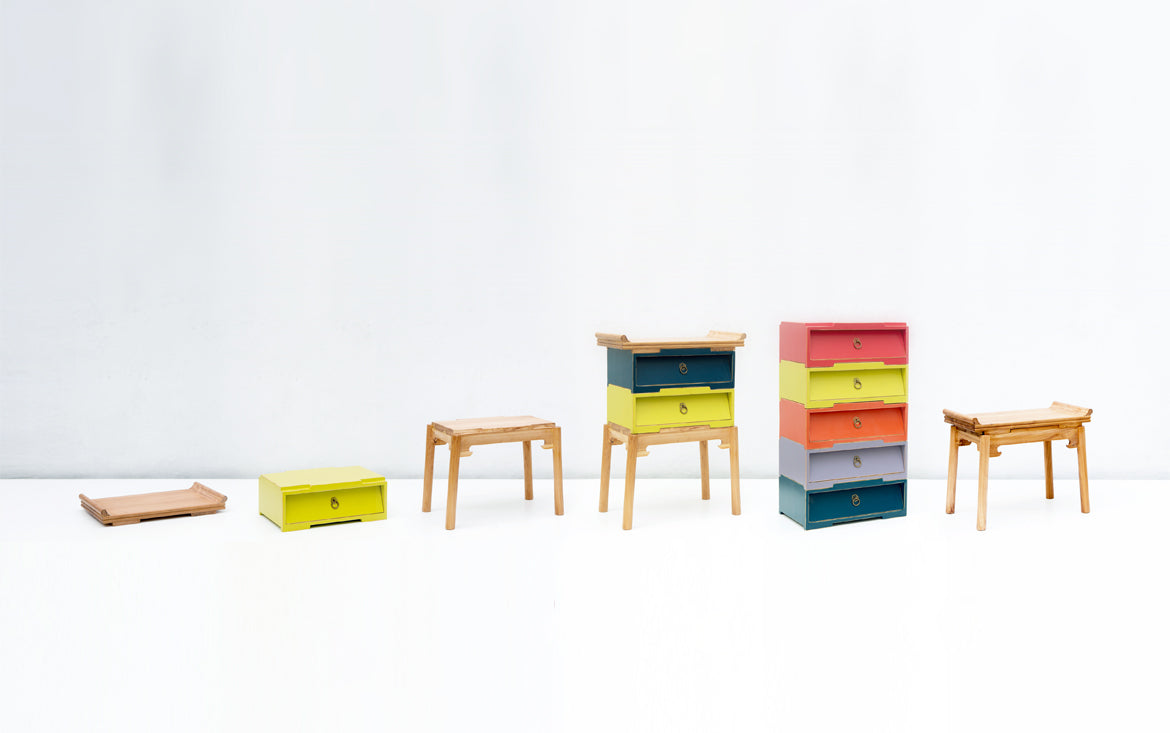 Our Signature
SHANG System
A modular storage system that attests to the hallmarks of Ming Dynasty design.
THE AWARD-WINNING SHANG SYSTEM
2016, Italy, Golden A' Design Award in Furniture, Decorative Items and Homeware Design
2014, Singapore, President's Design Award - Special Commendation
PAN Tray
HE Box Drawer
DENG Stool

The SHANG System bears semblance to the Chinese character 「赏」shǎng.
YI Combination
ER Combination
SAN Combination
STACKING COMPONENTS
Configured to suit your needs
The components (PAN, HE and DENG) fit together with grooves and extrusions at four corners, while the heft of each piece is crafted out of solid wood and ensures a secure fit.
Personalise your own with the various combinations — PAN Tray, HE Box Drawers, and DENG Stool to suit your living space.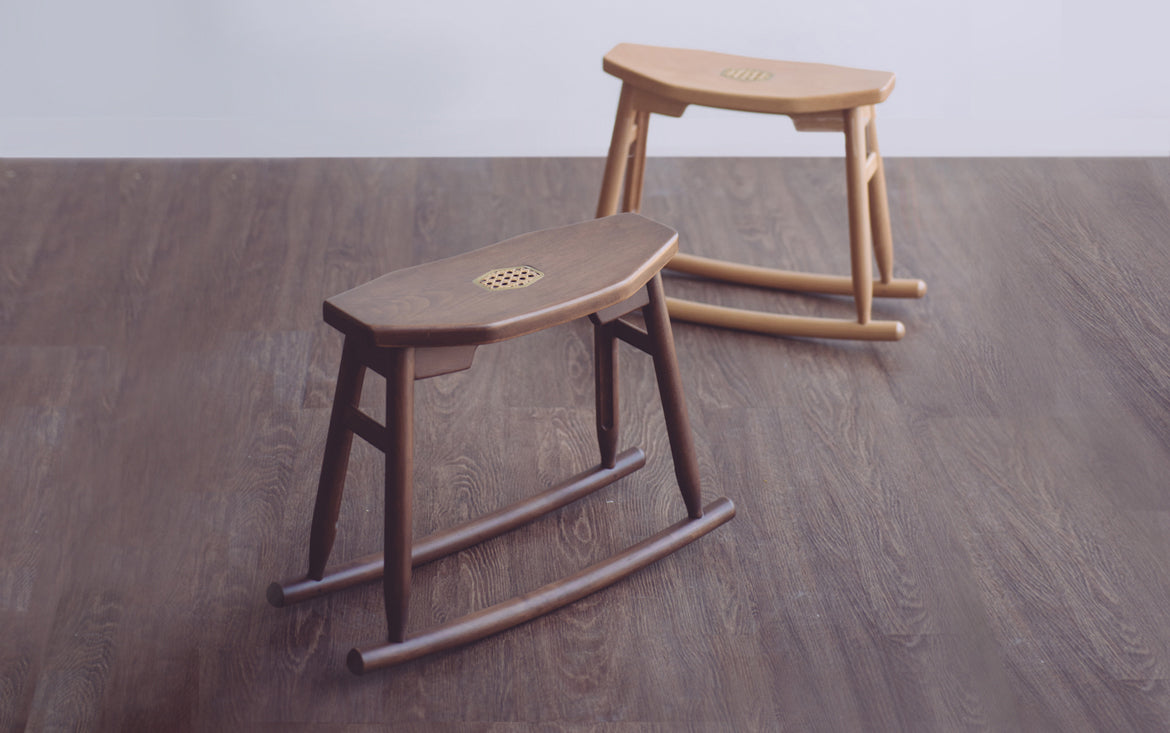 Recall the artistry of Ming Dynasty craftsmanship in mortise and tenon joinery.
THE AWARD-WINNING JIA JU ROCKING STOOL
2018, ASEAN Furniture Design Competition
2016, International Furniture Fair Singapore Design Stars
Inspired by the simple beauty of, first, a stool - an elementary and utterly mobile home furniture, and the memory of retro rocking rattan horses from childhood. 
Handcrafted with an angular polygon seat, the brass hexagon inset represents the six senses, including emotion, while the rattan within harks back to childhood nostalgia.
Along with deliberate style lines, the stool also features cleanly finished joints that recall the artistry of Ming Dynasty craftsmanship in mortise and tenon joinery.
A graphic pattern that expresses Singapore's unique cultural mix and calls to mind the warmth of home.
THE AWARD-WINNING GRAPHIC DESIGN
2019, Singapore Creator Awards, Most Number of Public Votes
TAKE A PEEK
The Design Process
饮水思情 - Love is a Warm Brew - The Making of an Award-Winning Design Inspired by the Warmth of Home